Resistance to change is human nature. It's unrealistic to expect teams to use new tools or processes simply because they are there. That's why SHI's successful ACM strategies prioritize the people side of change.
Technology is only successful when its users change the way they work. This human-centric principle stimulates our commitment to the people side of change, where we provide the guidance and resources needed to help companies increase technology feature usage as well as employee satisfaction.
Three core offerings designed to support technology change
Deploying new systems is exciting, but in many respects, it's also where the real process to ensure success begins. SHI's ACM services provide end-to-end change management strategies through our three core offerings: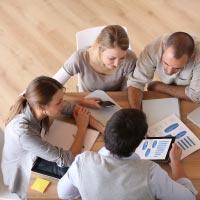 Change Management
Craft strategies to win the heart and minds of your team through a tailored approach to the change journey.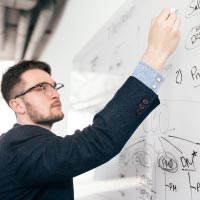 Learning & Development
Design, develop, and execute all stages of training with industry certified experts.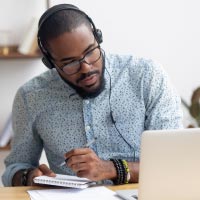 Learning Videos
Create videos that support just in time learning and change management initiatives.
Benefits of a formalized ACM strategy
Implementing proven ACM strategies to support your digital transformation initiatives creates a better overall experience for internal staff, customers, and partners. Here are some of the top benefits to implementing a formalized ACM strategy:
Engage impacted employees allowing them to be part of the solution
Increase transparency of the change by removing fears of the unknown
Allow for adoption risks to be identified earlier and mitigated
Increase the value of your technology investment
Take the stress out of change management
Reduce employee churn rate
Promote organizational optimism
Increase employee skillsets
Boost job satisfaction
Key reasons why organizational transformation projects fail
73%
of change-affected employees report experiencing moderate to high levels of stress
62%
of employees don't like to leave their comfort zone
60%
of frontline managers don't understand why change is happening
29%
of employees say that poor communication is the reason why projects fail
Our adoption and change management methodology
From large-scale technology rollouts to software upgrades, our ACM methodology is designed to be agile yet structured enough to meet the needs or your organization's digital transformation. SHI's ACM methodology covers end-to-end strategies that will connect your teams to new technology.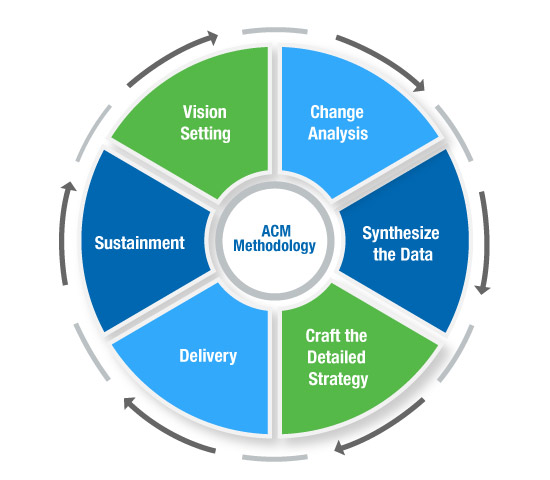 Why SHI for your adoption and change management?
For 30 years, our seasoned ACM experts have been helping customers replace uncertainty, confusion, and instability with confidence, clarity, and cohesion. Focused on fostering awareness, acceptance, and adoption of the many types of software running across your technology environment, we will work with you to:
Earn buy-in at every level, from end users to management
Maximize your resources while mitigating risk
Reduce help desk tickets and support calls
Support end users while they train
Promote collaboration and continuity